I have been catching up with uploading some of the cards I have made for the 52 cards challenge on UKS and also need to catch up with blogging them.
The Week 7 prompt
was to feature a heart, I have already shared the Valentine's card that I made for Mr P but here is the Christmas card that I made for the challenge.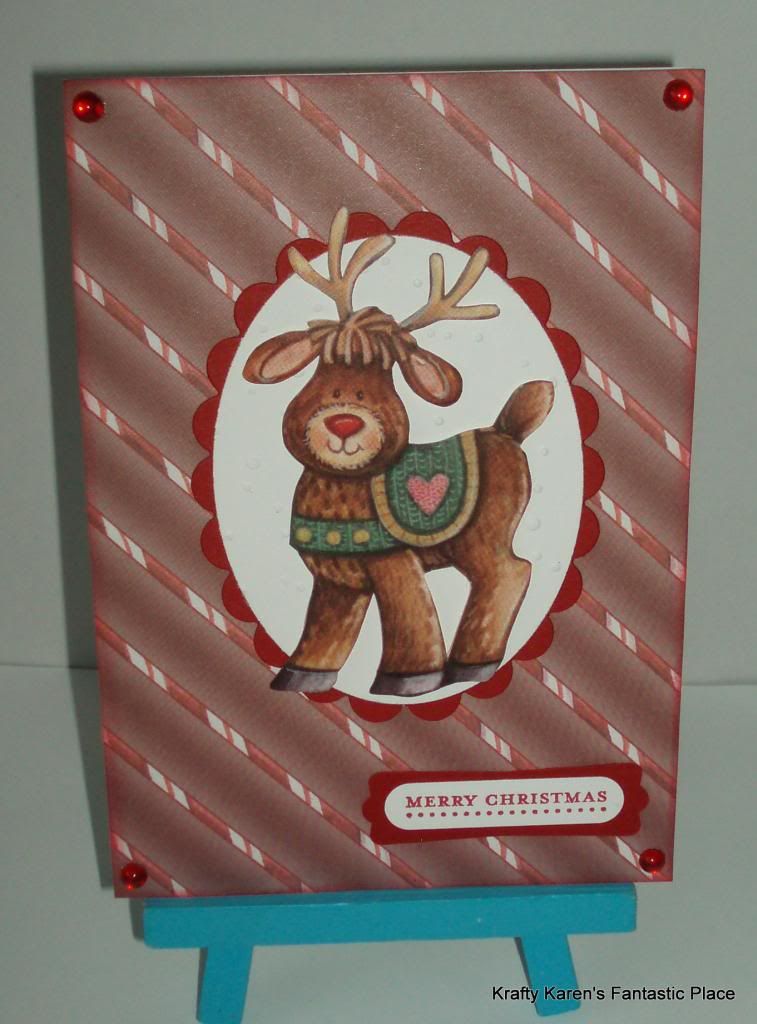 The paper is a magazine freebie and the sweet reindeer was from the same magazine, the sentiment is Stampin' Up and the punched mats are also Stampin' Up.
The week 8 prompt
was to use the colours Red, Pink & Aqua - here are the two cards that I made -
The papers are leftovers from a class page kit ?? Echo Park. The sweet teddy is a Penny Black stamp and the Rudolph is a digi-image from Digi Stamp Boutique.